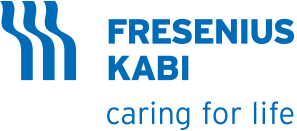 Fresenius Kabi is a global healthcare company that specializes in lifesaving medicines and technologies for infusion, transfusion and clinical nutrition.
Our products and services are used to help care for critically and chronically ill patients. We leverage our 100-year history so that clinicians can deliver therapies in ways that are safe, efficient, and affordable.
That's how Fresenius Kabi brings Confidence Within Reach. For more information about Fresenius Kabi, click here.
Customer Service
Please contact our Customer Service Department,
Monday through Friday, 7 am–6 pm (CST) at:
Toll-Free (888) 386-1300
Email: customerservice.usa@fresenius-kabi.com        
Medical Affairs 
If you have a question regarding the safe and effective use of Glucagon, please contact the Fresenius Kabi Medical Affairs Department Monday through Friday from 8 am–5 pm (CST) at:
Toll-Free (800) 551-7176
Email: medinfo.usa@fresenius-kabi.com